Samsung's has expanded its Gear smartwatches to work exclusively with some 20 more smartphones and tablets, although they will still have to be Samsung branded. Initially working only on the Galaxy S5, Samsung has unveiled an updated list of compatible devices for its new Gear 2, Gear 2 Neo and Gear Fit wearables.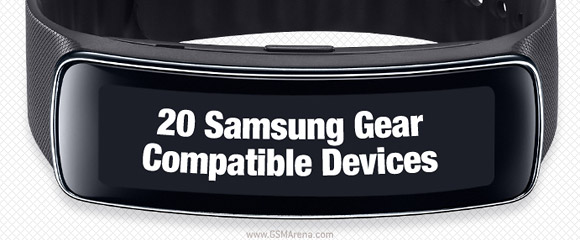 The Gear Manager and Gear Fit Manager apps that are needed to sync the Gear wearable to your Galaxy can be downloaded on 12 phones and 8 tablets. Here's the full list:
Phones



Galaxy S5
Galaxy Note 3
Galaxy Note 3 Neo
Galaxy S4
Galaxy Note II
Galaxy S III
Galaxy S4 Active
Galaxy S4 mini
Galaxy S4 zoom
Galaxy Mega 6.3
Galaxy Mega 5.8
Galaxy Grand 2

Tablets



Galaxy Note Pro 12.22
Galaxy Note 10.1 (2014 edition)
Galaxy Tab Pro 12.2
Galaxy Tab Pro 10.1
Galaxy Tab Pro 8.4
Galaxy Tab 4 10.1
Galaxy Tab 4 8.0
Galaxy Tab 4 7.0
For more on Samsung's line of Gear wearables, check out our hands-on here.
Got a galaxy prime connected to galaxy gear 1 not by gear manager thou. Had to flash rom on gear(xda) I only get calls through gear. Hope this helps.
Here the gear S2 compatibility list. www.samsung.com/id/galaxy/gear-s2/popup/index_co­mpatible.html Dont believe the advertisment that gear S2 compatible with device with kitkat and ram 1.5 gb It was trap.. I tried E7 and its not compatibl...
Trying to sync my Oppo 7 Find with my Samsung Gear S. Downloaded the app and its not finding the watch thru the app, however, it's showing in the phone Bluetooth option. Just need the app to show the Gear S, then I can set everything up from there.