Samsung officially retiring Bada, will make Tizen phones instead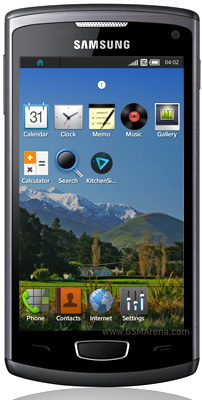 What started off as speculation and was soon to be inevitable, is finally official.
Samsung is giving up on the Bada OS but instead of sweeping its remains under the carpet, the Korean manufacturer will integrate its Bada OS into the Tizen OS project. This is first-hand information comeing from Hong Won-pyo, President of Samsung's Media Solutions Center.
Though smartphones running Bada won't be able to upgrade to Tizen when it's ready, the latter will be backwards compatible with Bada apps, which is good news for every new OS with a low profile app catalog.
Following Nokia's decision not to support MeeGo, the Tizen OS emerged as the open source project to realize all that exciting potential. Samsung are clearly hoping to use the platform in a bid to set themselves apart from the Android and Windows Phone crowd.
The Koreans have committed to releasing multiple devices running Tizen this year.
So what happens to my existing Samsung bada phone that I just put $30.00 worth of credit on for my hubbie to use for emergencies.
I have been fiddling with a wave y that my dad bought in the UK. This is really a stupid stupid phone. Why would anyone buy such a stupid phone with no apps???? I checked the Samsung apps store - the one free apps are wallpaper theme type crap, Nothi...
Samsung isn't betraying bada as it was their very own os & since it is not proving up they think it's time to move on & bring in tizen.Samsung isn't breaking trust as bada was from the house of samsung