Samsung Galaxy E5 and Galaxy E7 were promised Android Lollipop upgrades earlier this year. Their updates were scheduled for release in Q3 2015. Well, we are in Q3 and naturally people started asking some questions.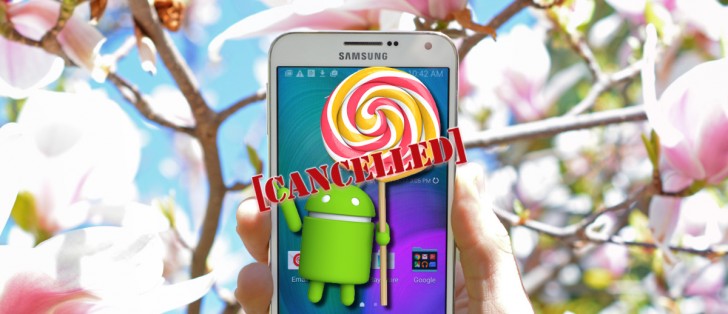 Samsung UK answered such a question via its official Twitter account and the news is not good. The Galaxy E7 Lollipop development was dropped for an unknown reason.
What's really odd is that the Galaxy E5 has been already treated with Android Lollipop. Both E5 and E7 feature almost identical specs, the E7 even has more RAM. It's beyond us why it won't be getting Lollipop.
There is a chance the Lollipop update for the Galaxy E7 is canned only for the UK as the tweet comes from there, but things are definitely not looking good.
Samsung really sucks. It's been almost a year since we got the lollipop on galaxy e7 and now i don't see any hope for marshmallow on it,whereas new samsung devices are getting the nougat beta version. They don't seem to care about older phones. I gue...
M still using e7 wid kitkat version 4.4.4 wen it will updated to lollipop....styl waiting yaar pls do reply
have samsung galaxy e7 and all e7 users know that it is also a costly device I have buy for 30000 bdt in bangladesh.but one thing about samsung I don't like that samsung j7 has got marshmallo update and mobile price is only 18000 and what about us ...