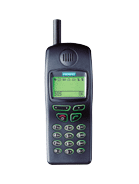 C
Absolutely no features at all...not even a clock...but it does what a phone is supposed to do....great reception and reliability...no fault there...a bit bland though
D
I think the C25 is a very good phone, but i wish you could download icons for it, like you can for Nokia phones.
A
This is the worst mobile phone I bought,
I used it only 1 month.
My suggestion : "Don't ever buy this stupid phone ! "
d
This phone is good but the display is poor. also you cant search for the telephone numbers alphabetically which is a big handicap. please let me know how to get good new ring tones for it if you can
Total of 226 user reviews and opinions for Siemens C25.