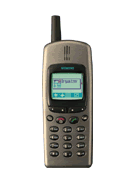 Y
I love you siemens S25,ooohhhh..I love you,you love me, siemens s25???
R
Phone actually has 42 inbuilt ring tones
+ a ring tone composer.

It also has 4 games:
Wayout (3d maze)
Reversi
Quatroppoli (connect 4)
Minesweeper
p
The s25 is an EXCELLENT phone it has all of the features you will ever need !!!! also the screen is nice and colour !!!
Total of 86 user reviews and opinions for Siemens S25.