Sony Ericsson introduces Live with Walkman droid smartphone
It seems that Sony Ericsson is getting back to the Walkman brand (at one point they said they'll leave it behind). The latest model to sport the prestigious logo is the Sony Ericsson Live with Walkman. It is quite similar to the new Xperia mini, but with a slightly bigger screen and a strong focus on music.
The Live with Walkman is a Gingerbread droid (customized with Sony Ericsson's four-corner UI), powered by a 1GHz processor. The screen is 3.2" TFT with HVGA resolution and scratch-resistant coating. The phone measures 56.5 x 106 x 14.2 mm and weighs 115g, making it slightly taller and heavier than the Xperia mini.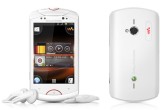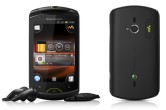 Sony Ericsson Live with Walkman
Anyway, the new music-loving Sony Ericsson has stereo speakers with xLOUD technology (which improves speaker performance) and the trademark Walkman music player. The 1200mAh battery is good for up to 17 hours and a half of music playback.
Other than that, the specs of the Sony Ericsson Live with Walkman are pretty much like those of the Xperia mini - quad-band 2G, tri-band 3G (with HSPA), A-GPS, Wi-Fi with DLNA and hotspot, Bluetooth with A2DP, 5MP main camera with LED flash, 720p video recording and VGA secondary camera.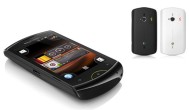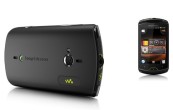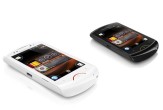 Sony Ericsson Live with Walkman
The Sony Ericsson Live with Walkman will be out some time in the final quarter but there's no exact date or pricing info. All we know is that it will come with a 2GB microSD card and a stereo headset (though Sony Ericsson didnít say anything more about it).
i am using this mobile since last 7 months, this mobile having EMI/EMC problem please do something, other then this mobile is OK....
can anyone reccomend me this phone, im not sure to buy this, has it good sound??
i am using last 5 months b4 tht i am nt interest than nokia because of battry,bt now sony is best and i am tel to my friends to buy.btry good ,option,clarity,music,camera,net speed,all things r good buy my dear friends it change u r world i am nt tel...