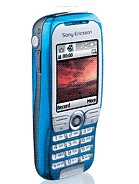 http://www.sonyericsson.com/im...7_0_4001.jpg

This is the picture of the K500 with a better colour. I don't know why GSMArena choses the worst colour for this hand set..

when you copy and paste that link.. look out for this error!..

Where the link gets devided... there is a space!

(....com/images/spgc/GPD_11 934high_...
at the 11934....
I heard that it has a loud speaker. In fact I heard it has just about everything the K700i has, just less memory and no FM radio. Not really so great looking but the colours on the K500 are far better than the colours on the F500. If its much cheaper than the K700 I would definetly buy this phone.
i love it. i currently have a t610. it has great features but has a video camera unlike the t610. how much and any other colours?
Total of 948 user reviews and opinions for Sony Ericsson K500.