Sony Ericsson S710a on Cingular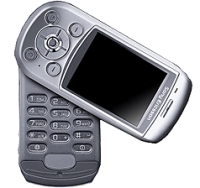 Cingular will launch the Sony Ericsson S710a (which is the EDGE-enabled version of the S700) in December with a retail price of $399 and will be a Cingular exclusive. The S710a with its swivel-style design and a crystal clear display, will probably become Sony Ericsson's next big hit. The phone comes with a 2.3 inch, 262k TFT color display, a 1.3 megapixel camera with 8x digital zoom, Bluetooth and a Memory Stick Duo slot.
Additionally, Cingular Wireless recently announced it has successfully completed the merger with AT&T Wireless Services Inc., creating the US's biggest wireless carrier with the largest digital voice and data network in the country. This will result in opening access to both the Cingular and AT&T Wireless GSM networks, allowing customers of both companies to use the new, combined network without roaming charges.
how can i unlock my Sony Ericsson S710a on Cingular i got it from my sister to my daugther to use just the alarm and phonebook and need to unlock an my sister forgot password