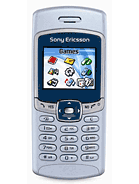 ?
poncy, what do you mean by short battery standby time being less than 24hrs? =P.. What phone are YOU using? My T610 can last for 4 days no problem normal SMS and call usage. LoL.
B
I really want to like Sony Ericsson phones but i find they are just to ugly. Even though they are full of features you would think a company like this could do better.
C
This is a great little phone. Tons of features in a palm-size package. I give it a 10!
s
wait until t220 coming to your country
get the latest phone is very cool
man
t
seems to me is so cool,and know i don't know what to do:buy an t300 or wait until t220 comes in my country?what u think i must do???
p
This is another trash! all sony ericsson phones are trash! low signal reception, short battry standby time (less than 24 hrns), too fast and fluctuating signal (as compared to nokia using the same SIM card). DONT BUY ANY SONY ERICSSON PHONES! VERY LOW SIGNAL RECEPTION DESPITE PROXIMITY TO ANY CELLSITE! believe me1 Ive tried all of them!
Total of 774 user reviews and opinions for Sony Ericsson T230.