Sony G8441 spotted in benchmark listings, likely the Xperia XZ1 Compact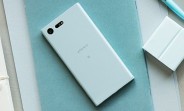 A new Sony smartphone has surfaced on Geekbench. Listed as Sony G8441, the device is powered by Snapdragon 835 SoC, packs in 4GB RAM, and runs Android 8.0.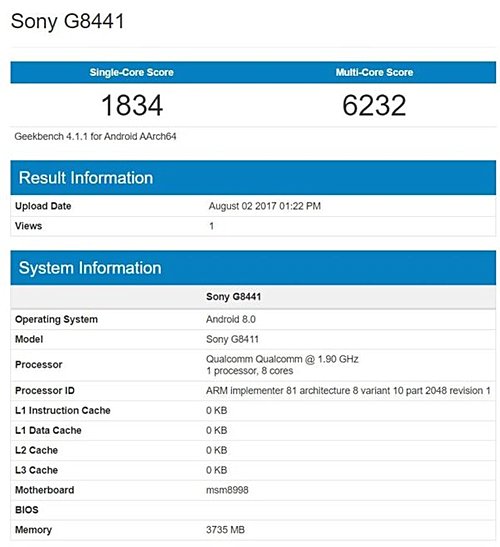 The handset was also spotted in a AnTuTu listing a few weeks ago, revealing 32GB storage, 720p display resolution, and 8MP/8MP camera combo.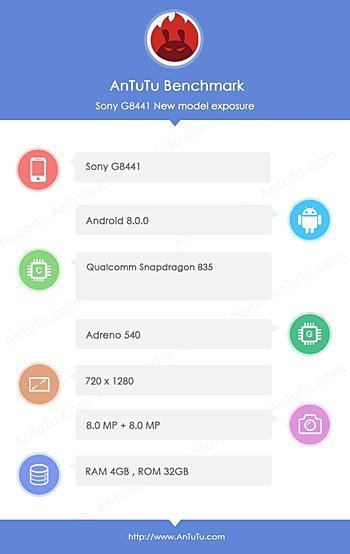 Now, the Xperia XZ1 also features Snapdragon 835 SoC and 4GB RAM, but has a Full HD resolution (display size is 5.2-inch). Moreover, it is identified as G8341, so the G8441 is likely a different device.
Digging deeper, a rumor from May this year said the Xperia XZ1 Compact will also be powered by Snapdragon 835 SoC and come with 4GB RAM. Just that it'll have a smaller display: 4.6-inch. So it's highly likely that the G8441 is the Xperia XZ1 Compact. The device is said to pack in a 2,800mAh battery.
1- Daydream is very important feature? and VR is very important to you than you can get it, but I know this is still for the beginning VR, so I know it won't be my wishlist. 3- it had show Xperia no more heating issues. And what do you ask for ...
1. Still isn't supported by daydream VR. That's the fact. And the playstation VR can't be used by xperia devices. 3. Whoever said that user's should be zooming in and out? I said autofocus and the light sensor. "Actually all the phones test by rec...
1- S8 GEAR VR have to depends on the user, not everyone love the features and the battery is sealed inside the phone... It may a reason for some Samsung Note 7 worry too. Xperia XZP have swift-panel technology to switch the display between 1080 an...