Sony releases image of Xperia Z1 (Honami) camera with G lens
Sony is continuing its #bestOfSony teasers of the Xperia Z1 / Honami with a look at the camera. A G logo next to it indicates the upcoming cameraphone will be using Sony's G lens, which is Sony's line of lenses for DSLRs and digicams.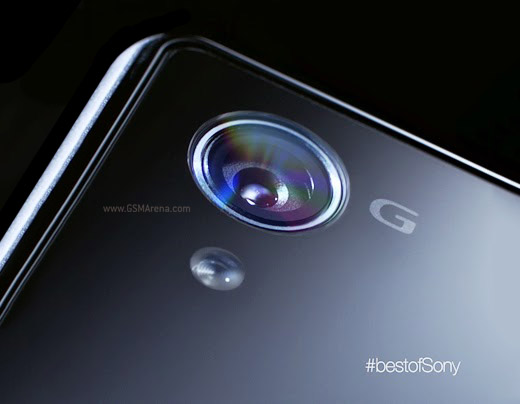 There's an LED flash next to the camera – single-LED and no xenon as early rumors indicated. We guess the Xperia Z1 will rely on its relatively big 1/2.3" sensor for low-light photography. It's about 70% bigger than most smartphone camera sensors used at the moment. And at 20.7MP resolution, the pixels will still be bigger than the ones in current 13MP phones.
We've seen early camera samples – one full resolution and a few 8MP ones.
Other known specs on the Sony Xperia Z1 include a 5" 1080p screen, Snapdragon 800 chipset, a 3,000mAh battery and waterproofing. The smartphone will be unveiled on September 4 and we'll be there to cover it.
thanks friends this phone going to kill the smartphone market, awesome phone, well done Sony, love u Sony
They are gracefully crafted and also impart a visual elegance to images. They produce bright images.Beautiful out-of-focus rendering and stunning in-focus sharpness. Flare inside lens barrel is minimised to achieve great contrast.