Sony WP smartphone to come in 2014 under the Vaio brand
It appears that the negotiations between Sony and Microsoft have ended up successfully and the Japanese company will indeed be joining the list of Windows Phone hardware manufacturers. Microsoft's Windows Phone director Greg Sullivan has confirmed that Sony will be releasing its own WP smartphone in 2014.
Better yet, the device is said to hit the market by the middle of the year, so we won't even have to wait that long to see it. The new Sony smartphone will be carrying the Vaio brand, which should help you tell that it's running a different OS from the Xperia handsets. With the limited customization options provided by the Microsoft partners, the Vaio smartphone will be relying on the Sony proprietary services such as Music Unlimited and Video Unlimited to help it stand out in the crowd.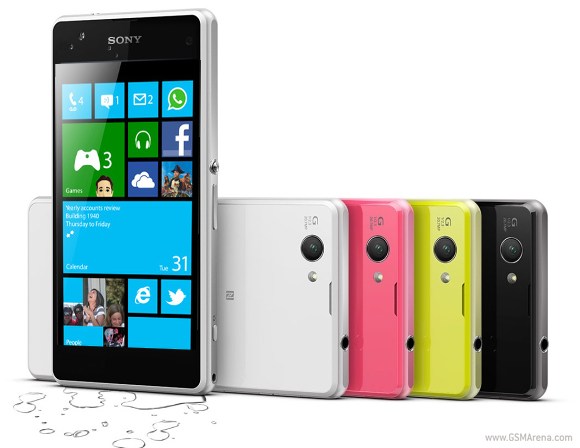 The news that Sony and Microsoft have reached an agreements comes as little surprise, given that the deal will obviously be beneficial to both company. Sony has already expressed its desire to add a second platform to its smartphone lineup and Windows Phone is the most obvious choice. Microsoft, on the other hand, is looking to expand the reach of its mobile OS and a major manufacturer such as Sony will definitely help. Not to mention that the two companies have quite the long history of partnership in both mobile (remember Windows Mobile?) and desktop platforms.
Update: Cnetnews has since retracted the story, so we guess the negotiations are still going. Hopefully it's just a delay rather than a signal that the two sides can't reach an agreement.
WP8 will work very well with the low end segment, hence Nokia's success with Lumia 520. For more expensive phones people prefer Android for a wider range of apps and games.
They should release 3 to 4 phones of all ranges all dual sim phones one for low range.mid range high end toooo it should have WALKMAN with mega bass (clear bass) sony can do 1 thing innovative in walkman by including tube sound stimulator ...
It was very bad for Nokia.