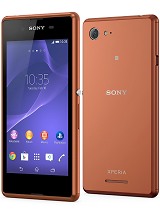 H14
What's wrong with that SONY company?
Where is E2 so they announce E3?
Same like C series; no C2. Only C and C3. I think the people at SONY don't know numbers order!!! And about the voting how could all be 10!!!
3748
222
What's going on with Sony? This phone could have a 4.7 inch screen with the same body. It has too much bezels.
Total of 1702 user reviews and opinions for Sony Xperia E3.