Sony Xperia V Jelly Bean update seeding to users now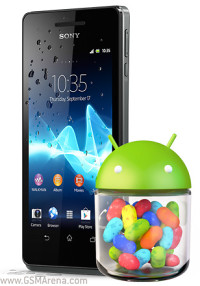 The water-resistant Sony Xperia V (LT25i) is getting Android 4.1.2 Jelly Bean as we speak, according to numerous reports from Denmark, Sweden, Norway, Germany, Estonia and Switzerland. Users in even more countries are expected to get the update soon as it rolls out across the globe.
The firmware version is 9.1.A.0.490, a version number which corresponds to the freshly-released official Jelly Bean for the Xperia T (version 9.1.A.0.489).
The update might require users to connect the device to a computer and use the Sony PC software.
We don't know yet if the 4.1.2 update fixes the sleep of death issue some users have been experiencing on their Xperia Vs.
Sony was supposed to release the Jelly Bean update for the Xperia T, TX and V starting in February and continuing through March, so everything is right on schedule. As usual, the update to carrier-specific handsets will be a bit late.
Hit us up in the comments if you've received the update elsewhere. Thanks!
updated to 4.1.2 on Xperia V, SOD still occurs. might be WiFi issue, cause today had my Wifi on instead of LTE and had the SOD twice.
Hello from Greece. Its three days now that I've got the update! I can't say that phone its better now. I've seen some bugs.. First day, I move the device from charger and I put it on my desk.. Screen never came blank(off) it was on for two hour...
From the Philippines: After updating my Xperia V to Jelly Bean (9.1.A.0.490), I have been experiencing some bugs with the Walkman app. 1. At times when the phone is on standby, the next track takes too long to play. There are times that it ...