Here's a deal for the Sony fans in the US: the Xperia X Performance is currently going for under $367.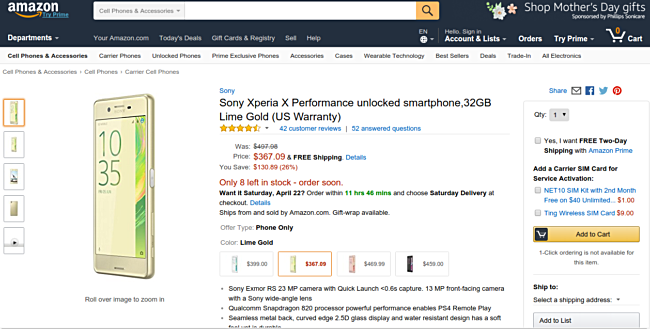 Amazon has the 32GB, Lime Gold variant listed on its website for that price - a savings of around $130. All other color options are listed for $400 and above. Other retailers carrying the X Performance are selling the variant at higher rates.
As of writing, the Amazon listing for the variant says only 8 units are left in stock, so those interested in availing the deal may have to act fast.
Oops. Sorry. I forgot. This XP discount only for US. I dont live in US. I live in Asia. So, basically the price of XP is still higher here. Plus, I dont need to import a Mi5. ;-)
because you admit that all sony phones are ugly.