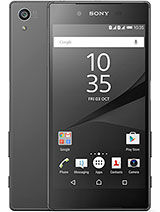 M
Hmz, 03 Sep 2015is there any solution for overheating of snapdragon 810 chipset? Camera work same z3+ or heat... moreall problems have been solved
H
is there any solution for overheating of snapdragon 810 chipset?
Camera work same z3+ or heating problem fixed?
I was a fan of xperia.
If problems fix in new phones, i'm in again!
?
Sorry dude but premium SONY cells are for people who appreciate performance
A
Nothing different than xperia z2,z3 apart from the processor. Same look same thing. z2 and z3 even today works superb without any lag. So sony should stop bringing up 2 smartphones a year theory which has increased to more than 5-6 now. Probably they should focus on something new like curved display or maybe bendable smartphones.
Total of 485 user reviews and opinions for Sony Xperia Z5 Dual.