Sony Xperia Z gets an update, fixes sudden-death issue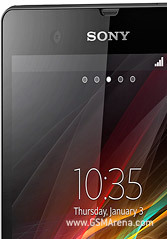 Sony is now seeding the first update for the Xperia Z (C6603) flagship. Its build number is 10.1.A.1.434, the Android version stays 4.1.2 Jelly Bean and the Kernel seems to be the same - 3.4.0.
Even though there is no official change log for this unexpected update, rumors have it the new release addresses the sudden-death issue plaguing random Xperia Z (C6603) units. So, while it doesn't add any extra functionality, the update might save quite a lot of trouble for many Xperia Z owners out there.
Sony is releasing the update in stages both via the PC Companion app and over-the-air. You should check both for the update and if it isn't available for you already, it should pop up in a few days.
If you are of the impatient kind, you can follow the source link to download the update and proceed to flash it manually but, since doing so will void your warranty, you better make sure you know what you are doing.
since the new update on Walkman and album ,the phone freeze frequently,Couldn't open the walkman apps and album apps.sometime a sudden death.Could sony fixed that as soon as possible. Thanks
The service and phones you have offered me as a family account have been defective since day one. Your representatives seem not to care that I am having major problems. First I cannot hear on the phone, volume too low, speaker hard to use because it ...
Great phone smashes Samsung and Apple absolutely no software issues over heating issues or charging issues just a hairline screen crack issue house full of Sony stuff and the lengths I have to go to for a "warranty" case in the Bush of Aust...