Sony Xperia Z gets an update, fixes sudden-death issue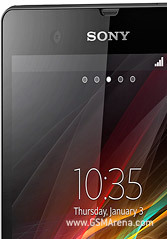 Sony is now seeding the first update for the Xperia Z (C6603) flagship. Its build number is 10.1.A.1.434, the Android version stays 4.1.2 Jelly Bean and the Kernel seems to be the same - 3.4.0.
Even though there is no official change log for this unexpected update, rumors have it the new release addresses the sudden-death issue plaguing random Xperia Z (C6603) units. So, while it doesn't add any extra functionality, the update might save quite a lot of trouble for many Xperia Z owners out there.
Sony is releasing the update in stages both via the PC Companion app and over-the-air. You should check both for the update and if it isn't available for you already, it should pop up in a few days.
If you are of the impatient kind, you can follow the source link to download the update and proceed to flash it manually but, since doing so will void your warranty, you better make sure you know what you are doing.
my xperia z keeps turning the wifi off even though im near to router?? also brighness keeps turning down all by itself? whats wrong with this anyone know? thank you.
Hi.. Even though i updated my xperia z with the new update given for sudden death issue, it doesn't fix the problem. Rather my phone gets struck more frequently. Can anyone help me out the reason for this issue. Does installing some applications ca...