Sony Xperia Z gets an update, fixes sudden-death issue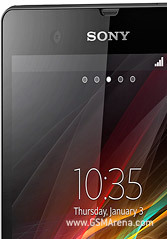 Sony is now seeding the first update for the Xperia Z (C6603) flagship. Its build number is 10.1.A.1.434, the Android version stays 4.1.2 Jelly Bean and the Kernel seems to be the same - 3.4.0.
Even though there is no official change log for this unexpected update, rumors have it the new release addresses the sudden-death issue plaguing random Xperia Z (C6603) units. So, while it doesn't add any extra functionality, the update might save quite a lot of trouble for many Xperia Z owners out there.
Sony is releasing the update in stages both via the PC Companion app and over-the-air. You should check both for the update and if it isn't available for you already, it should pop up in a few days.
If you are of the impatient kind, you can follow the source link to download the update and proceed to flash it manually but, since doing so will void your warranty, you better make sure you know what you are doing.
No plis nver update ur cell it will more worst condition after update ,.. It happens with my cell ,.... I update my cell yesterday and 50 % option gone ,
Even I am buying a smartphone this October and I feel buying this phone, dunno why I'm still unable to choose. But as from the beginning, I have used Samsung phones.. I want to try out something new. So I thought why not Sony xperia z?? It's above av...
I'm having the same problem with mine. It's at 100% then drops to 60% and the just starts freezing up and shutting itself off, I thought it was snapchat so I uninstalled it and it stopped shutting off as often but it's still doing it. It's such a dra...