Tag Heuer Meridiist Infinite has perpetual power reserve
Tag Heuer took the wraps off the latest member of the Meridiist range of luxury phones at Baselworld 2014. Dubbed Meridiist Infinite, the handset features perpetual power reserve – it charges its own battery while in standby mode.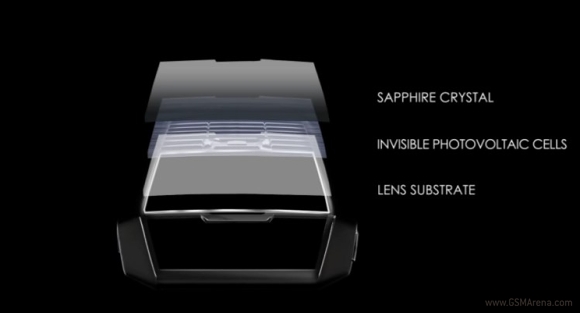 Tag Heuer has achieved the impressive engineering feat using Wysips Crystal. Developed by Sunpartner Technologies, Wysips Crystal incorporates transparent photovoltaic component, which is placed between the sapphire glass and the LCD display. The solution charges the handset automatically when exposed to both natural and artificial light.
You can see an official promo video for the device below.
The rest of the Tag Heuer Meridiist Infinite highlights are standard luxury handset fare. The phone is made using titanium, carbon fiber, and fancy rubber. It will be available in a limited quantity of 1911 pieces, each with a price tag to match.
Considering the fact this is an expensive device for an elite customer base. I think it's as ugly as hell.
I'd say it does need charging from a normal cord, but this perpetual power technology greatly increases the times required between charges. The reason this perpetual power reserve doesn't exist in Samsung and other flagship phones is because it ...
Ha ha ... you must be joking! If this idea works, I believe the major makers especially Sammy have already included it in their Galaxy smartphone. So far it only works for calculator, nothing beyond that. I bet this Tag's phone still need...