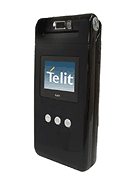 Nice phones but not available on the market in Ghana, West Africa. I once used Telit GM810 phone for 4 years. I enjoyed using it until I could not use it anymore because I could not get the battery for it.
I bought it when it was introduced into Ghana by Millicom Ghana Limited, operators of cell phone srevices in the country in the year 2002.
Could you find a way of makiny your classic products available in Ghana once again. I strongly believe they will enjoy a very high patronage in Ghana and even across the West African sub-region.
Thank You
a number of telit phones are sold in Mexico under the Skyzen and Zonda names, including this model. The look cheap.
Total of 4 user reviews and opinions for Telit t650.