The ultra-thin Vivo X3S goes on sale in Malaysia
The 5.95mm-thin Vivo X3S left its homeland in China to hit the shelves in Malaysia. The Android Jelly Bean smartphone is now available on the local market for RM 1,399 (about $428).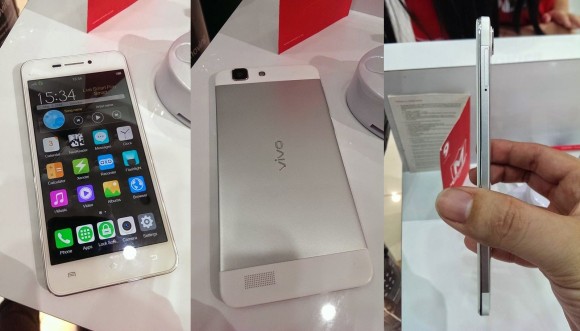 The iPhone 5s-resembling Vivo X3S is powered by a MediaTek SoC with 1.7GHz octa-core CPU. The remaining highlights of its spec sheet include 5" 720p IPS display, a gig of RAM, 13MP f/1.8 camera, and 2,000 mAh battery.
Because of the MediaTek SoC, the Vivo X3S runs Android 4.2 Jelly Bean. In line with the external looks of the device, its Android UI sticks to the iPhone theme by sporting a decidedly iOS 7-like design.
I have vivo x3s but it dont show the battery meter above :( what to do
Its great sound effect must buy
May I know what is the current price (latest 2015 March) for Vivo X3S and Vivo X5?