The ultra-thin Vivo X3S goes on sale in Malaysia
The 5.95mm-thin Vivo X3S left its homeland in China to hit the shelves in Malaysia. The Android Jelly Bean smartphone is now available on the local market for RM 1,399 (about $428).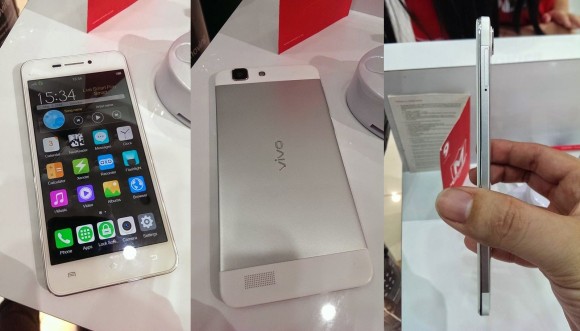 The iPhone 5s-resembling Vivo X3S is powered by a MediaTek SoC with 1.7GHz octa-core CPU. The remaining highlights of its spec sheet include 5" 720p IPS display, a gig of RAM, 13MP f/1.8 camera, and 2,000 mAh battery.
Because of the MediaTek SoC, the Vivo X3S runs Android 4.2 Jelly Bean. In line with the external looks of the device, its Android UI sticks to the iPhone theme by sporting a decidedly iOS 7-like design.
Is there any SD card slot?
honestly, i think a lot of comments here are pretty biased. I have recently bought this model, and it is very user friendly. So you say it is a copy of the iphone 5s. Ok, but lets get this straight, its a smart phone, most of every model of eve...
I'm so in love on this phone! yes,i'm using it now! I love the come-in-os app, imanager that can control the start up app,so that i wont feel slow on restarting or switch on anymore. The only failure on this phone is, low battery capacity. btw,the th...