The UMI X2 is a quad-core, 5-inch 1080p smartphone for $260
Recently, the Micromax Canvas HD has been making some serious noise in our specs page, as being a very competitively priced device with an impressive specs sheet to boot. Now, Chinese company UMI is giving them some competition, as they're slated to release their own flagship, which joins the 5-inch 1080p club, and is set to be released in India for Rs. 14,000 (~$260).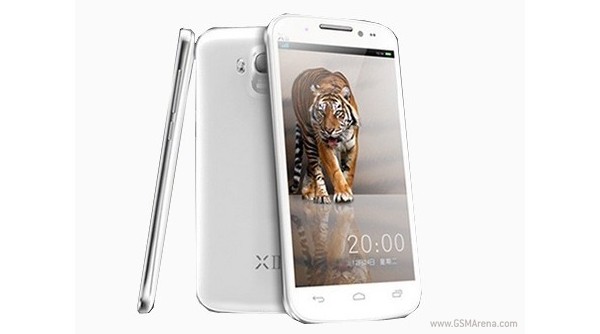 Besides the sharp display, you'll find a 1.2 GHz MTK6589 quad-core processor from MediaTek inside, as well as a PowerVR SGX544 GPU, 32GB of expandable internal storage, and 2 GB of RAM, all of this powered by a 2,500mAh battery.
To further sweeten the pot (as if it needed it), the X2 gives you a 13MP shooter alongside a 3MP front-facer, Android 4.1 Jelly Bean (with a scheduled upgrade to 4.2), and dual-SIM support to boot.
The UMI X2 is scheduled to be released between March 15-20 in India, and we just hope that at that price they don't skimp out on anything important!
how can we say itis a good phone without flash player?
don't believe on chinese product its seem good from outside
this is an 1080p dispaly phone on low rate...so great spec in the phone..i want this ..