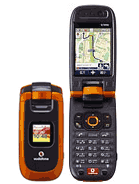 ?
so i just checked it out at the store and it seems good in size but the only questions that i have are will i be able to use the gps in the usa? will i be able to use everything this phone offers in the usa!?
please help
p
seems to be a nice phone... im in the philippines, and the thing is that the networks here dont have the setting to make the mms work, and..... how do i make mp3 work with this phone?

anybody.... HELLLPPPPPPPPP.....!!!!! hehehehe
L
I have found out how this phone can play mp3s. this phone cannot use the beat engine like the 803t, you need a program to convert MP3 to 3GP then put the files in your memory card (PRIVATE/VODAFONE/MY ITEMS/SOUNDS AND RINGTONES) then you can have your musics played in the MEDIA PLAYER! or you can make a playlist with all your songs! and use * and # to change tracks. Have fun for the people who didn't know yet.
?
Software design and reliability are always the weak points on Japanese phones. Panasonic, Sharp or Toshiba keep focusing on hardware but using outdated software structure. Even their hardware apparently looks very high tech but it is not actually. Those QVGA LCD and 3MP CCD len have been discontinued on DC market long time ago. The people who still realize Japanese phones are the best should wake up now. They are ones of the worst instead.
m
hi to everyone!! my problem on my phone is when someone calls me my fne just ring once! and the incoming calls becomes a missed calls! Is there anyone can help me to solve my problem! pls. anyone! thanks! txt me 0910-4348565
l
Pros :
- Screen
- Sounds
- Camera

Cons :

- Size
- Text menu (no icons, black on white)
- Does not read MP3
- No email client
b
I had checked. This phone cannot play MP3 even we used Beat Engine Software to convert as the phone itself does not support the software.

The only way u can play is to convert MP3 to mmf (not more than 300k). I had converted few already and use it as ringing tone.

As for the GPRS setting, I am using DIGI in Malaysia so it set and I can surf gprs and send MMS without any problem.

I even download few games from the web.

The cam seems great.
T
I've bought a toshiba 90t and i'm really happy of it, i just had to set the wap settings cause it didn't works in France but then it's okay, cool mobile ! ( Beware ! To make this mobile read mp3s, i heard that you must convert them with a software called Beat Engine that you can find on the Japanese Vodafone site, i'm not sure it works but i heard that you must do so ! )
S
Hu I no peak gid ingrish so i pot tho.

I hav pfone en Japann I luv so.


C
Does anyone know if this item will work with T-Mobile USA for the service-based GPS system?
Total of 94 user reviews and opinions for Toshiba 903T.