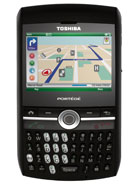 ?
Can somebody confirm please if this phone has Wi-Fi?

Is the UK version different in this aspect?

Thanks

K
This is nice--a Blackberry running WM6! Just what I've been waiting for.
N
Its like BlackBerry Curve with windows Mobile 6.
It will be a slow PDA because of 64 mb RAM...and color resolution also sucks.
Total of 49 user reviews and opinions for Toshiba G710.