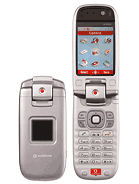 ?
I have a hacked japanese vodafone version. I can't seem to get it any other way, I live in the US. If anyone knows where I can get the firmware flashed or to have features un-lock any help be appricated.
o
thanks for the somewhat relieving statement that this unit actually plays mp3, just bought mine and cant find a way to put mp3's in it, can you briefly enumerate the steps? cant seem to find a solution, thanks a lot
b
to a2yd : try using the usb cable , but generally it shud work using sd adaptor , n yes most things are lock by the network , so try get vodafone 2 unlock dem

2 all ppl : its true dat dis fone has got bluetooth but it doesnt allow u 2 send or receive files ...

it can play mp3 , but dis ts921 is same as the japanese vodafone version v902t... which means u cant set mp3 as ringtones , only if u can get it unlock or change the firmware
N
Can anyone help me, I bought this phone and at first it seems like it would be great but everything is locked. For example I can't take a picture out of the phone that I took from the digital camera by taking out the SD card and putting in the SD card reader to my computer. Any help would be appricated.
D
Just a couple of questions about this phone:
Can this receive other files (jpg, mp3, 3gp) via bluetooth from other phones? I get the error "File cannot be saved"

Can this play mp3 files? I put mp3 files in the sounds and ringtones folder, but it only seems to read midi files. i cannot see the files i put in. hope somebody helps me out
?
its trying to get hold of it..its not sim free not prepay but cant find it on contract at vodafone its dissappeared..THE fone has tv output as well
Total of 107 user reviews and opinions for Toshiba TS921.