Many are yet to make the jump to Wi-Fi ac and while they weren't looking TP-Link unveiled the world's first 802.11ad router. It beams out a whopping 4,600Mbps of network connectivity over the 57GHz-66GHz range (read that again – not five GHz like ac routers, fifty to sixty GHz).
The TP-Link Talon AD7200 can combine multiple bands to push the max throughput to 7,200Mbps if you add up the 2.4GHz, 5GHz and 60GHz bands. That's as fast as an 8-band 802.11ac transmission and 11 times faster than an 802.11n connection.
Considering the Talon has eight antennas in total (each with its own amplifier) I doubt any pocketable device will manage to capture all those simultaneously.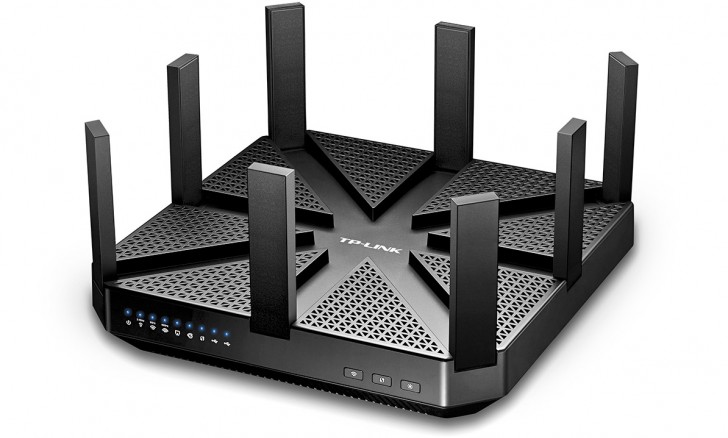 Anyway, you get four gigabit Ethernet ports and two USB 3.0 ports for those devices that still require a copper wire. Keep in mind that 60GHz signals can't pass through walls so you get the ad super speed only in the same room as the router.
TP-Link hasn't announce a price for the Talon AD7200, but it's coming out in early 2016.
The 150Mbps Wi-Fi N Household Router provides the greatest degree of safety measures using 6x the particular speed as well as 3x the particular protection of wifi g products. Quickly deploy the particular router as well as work with it using TRENDnet...
Well instead of all the speeds they give us they need to work on coverage itself! if my Advanced Ac router can't go upstairs as it should be in 1300 squar foot home, then they better look for another job!
This product wud simply be best only for local connectivity mostly than to boost anyone's internet connetion.Lol. This will help in streaming even a 4k content seamlessly over DLNA local wifi connection..cause the 5ghz can handle upto full hd easil...