Ulefone Power has a 6,050mAh battery, metal frame and wooden back for $180
While the established manufacturers got caught up in a race towards thin phones, battery capacities have suffered. Meanwhile, a clutch of lesser-known makers has realized there is untapped potential in this niche, and they've been coming out with monstrous battery capacities and attractive designs.
Take Ulefone, for instance, the maker of the Ulefone Power. The phone packs a massive 6,050mAh Sony battery, over twice the iPhone 6s Plus battery capacity. The battery promises four days of normal use, 63 hours of talk time and 75 days of standby.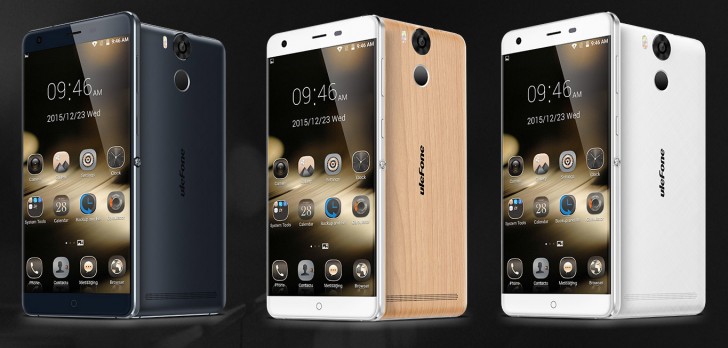 Quick Charge tech is enabled and will fill up the whole battery in 2 hours. A 30-minute charge should be enough to last a typical day while a 5-minute charge is sufficient for 2 hours of talking.
The Ulefone Power has a metal frame around its 5.5" 1080p display (which sits behind 2.5D Gorilla Glass 3). For the back, you have a choice of abrasion-proof material or wood. There is even a fingerprint reader located on the back.
Here's a hands-on we managed to find:
The phone comes with a 13MP Sony camera (IMX214, f/1.8 lens) with 1080p video capture with Electronic Image Stabilization (EIS) and a dual-LED flash. The front camera is a 5MP shooter.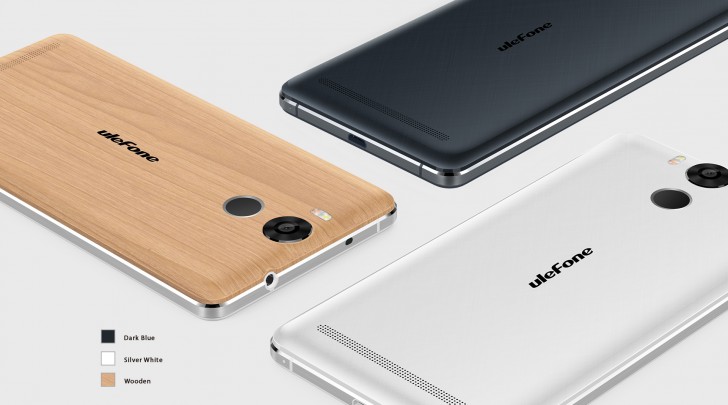 The Power runs Android 5.1 (to be updated to 6.0 Marshmallow) on a 1.3GHz Mediatek octa-core processor with 3GB of RAM and a hybrid card slot - two microSIMs or SIM + microSD. There's LTE connectivity (150Mbps) and an IR blaster.
The best part is that the Ulefone Power is already available on certain online stores as a gray import for merely $180, and that's with all Google services preinstalled.
Wow, Chinese manufacturers are really into changing the smartphone market. This phone seems like a great deal even if you factor in the fact that there will probably be no aftersales support.
If you are looking for a feature phone for your parents, choose the vkworld mobile, up to 28% off at Christmas event. Price as low as $25.99.
I use this phone 6 month, this is amasing phone, 3-4 days battery life, with app from Google Play remote control work so good, very fast and strong phone. In Serbia, 4g work excellent, pnone have LED notification...I dont understand some of comments,...
Happened to my Xperia Z within it's first year. I was not using the supplied charger. Instead I was using another charger from another phone of different brand. I had the screen replaced and used the original charger ever since (learned my lesson). n...