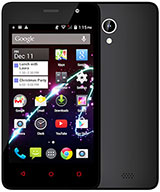 T
I've owned one for a bit now. Biggest issue is the RAM and Bluetooth radio. The RAM often does not leave much space for app updates and I don't do much with my phone outside of Walkmate, Runtastic, a couple of Bible apps, and a couple of audio apps. Additionally, the Bluetooth radio recently seems to be spotty where the connection will pop in and out.

That said, the phone doesn't run very hot compared to the Blackberry Android slider I got afterwards. The size is perfect. Fits easily into those camera wallets from Walmart and right into your pocket. I went back to the Swift full-time since the BB Android slider was too cumbersome for my workouts. Finally, it also works well as a hotspot for other devices.
Total of 2 user reviews and opinions for Unnecto Swift.