Looks like Verizon has started rolling out the Android 6.0 update to LG G3 devices on its network. A Reddit user by the name of Jrdnram_98 is claiming to have received the OTA notification on their handset just a few hours ago, and also shared the following screenshot: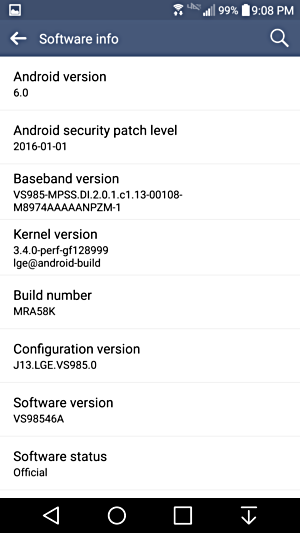 As you can see, the update carries the build number MRA58K and bumps the software version to VS98546A. It also includes Google's security patch for January. Going by those who have commented on the Reddit thread so far, no one else seemed to have received the update yet.
Late last month, the LG G3 units in Poland started getting the Android 6.0 update. As you might already know, the small European country has over the time become a sort of test bed for the South Korean company's software updates. Once the roll out is successful there, the update starts hitting devices in other regions worldwide.
My g3 verizon is still on lollipop and didnt get any update yet
No dude!! Mine is updated to 5.0. You can update your phone via LG PC Suit.. if you need help contact at bsaauthority@gmail.com
Does someone here know a good kdz file for marshmallow lg g3 d855?