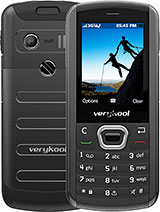 C1
Great kid phone, lame internet so I don't have to worry. I wish I knew how to change the ringtone.
?
Yes it does have a browser (can connect via 3G) and yes it is Java capable. No games but you can easily install Java games via the file browser.
?
This phone is crap. If you want to spend your life on tech support,,, maybe hearing them through the poor speaker, and trying to get your phone back out of black mode every few seconds to follow complicated hidden instructions for very simple functions --- then go for it!

My phone is going in the trash.
b
How do I turn the volume on to hear my phone ring?

R28 Denali verykool phone?
L
Wanglen, 02 Sep 2015Is it support watsapp? Please I would like to clearifyIt doesn't support whatsapp OBVIOUSLY. It doesn't have any internet connection. Get a life.
Total of 9 user reviews and opinions for verykool R28 Denali.