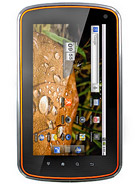 well i bought one of this small tablets, it is water and shock proof, dont mean you can trow it in to the pool, means you can be safe in little splits or drops. in other hands, it has old android version, but remember it is a cheap device in my country cost around U$150 to U$200, in my case i bought this for my little girl, i think that is enough for a kid, and it has better quality materials than any other cheap tablets that came from china, like titan, coby and many other brands, actually verykool is usa brand from chicago and as every big factory they build phone in china but dising phones in usa i think thats somethin not too bad, over all fair device for the price we pay
Toprak, 16 Dec 2012well, it's verykool :D i like this moble ., very good exprines,. use and throw .,
644
Chin_A_P, 21 Nov 2012quite different tablet. Sturdy and cool looking. well, it's verykool :D
644
Try to install gingerbread to this :) I guess u haven't seen the specs?
Chin_A_P, 02 Oct 2012quite different tablet. Sturdy and cool looking. you have actually no idea regarding these smartphones. better go with the world's most dumb phones

Total of 9 user reviews and opinions for verykool R800.