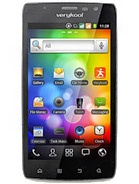 piece of crap.. this phone freeze a lot.. the processor is 800 MHz.. come on!! this is not a good phone... i'm very dissapointed
love love love this phone! so much more than i expected. Great response and very good looking :) it is a large screen (which is the best feature) so if you want to fit this is a tiny pocket, you might have som issues.
very nice user interface. design is sleek and elegant. web browsing is fast, but youtube is slow sometimes. best phone yet
I just received my new S757 ...this phone is awesome. Display is bright and very responsive. Works so much better than my old Sam Galaxy! Very high quality cell!
Total of 13 user reviews and opinions for verykool s757.