Windows Marketplace now requires 7.5 update for downloads
Microsoft has announced that starting today, the Windows Marketplace will require all phones to be running on the Windows Phone 7.5 software. This update was issued last fall and was made available to all the Windows Phone devices.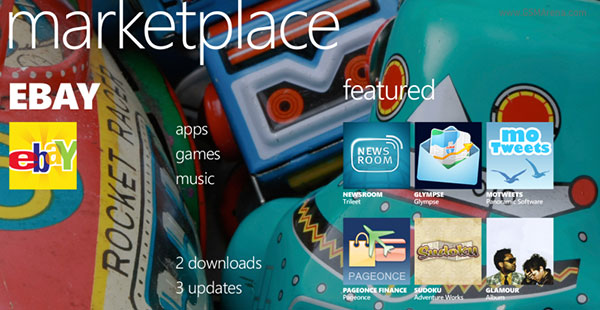 Unless you have the latest update installed, you will not be able to download or update your apps. You will still be able to access the Marketplace but will get an error every time you try to do the aforementioned tasks.
This seems like the logical thing to do as there is practically no reason why you wouldn't want to upgrade to the latest update. You will be able to take advantages of several new features that were introduced in Mango and there's really nothing to lose. If you're reading this you have probably updated your Windows Phone long ago but in case you haven't or know someone who hasn't then this is the time to do it.
I can't log in my account. The marketplace loading too long n nothing happen. What would i do ?o.O
Hey I just got smoked by my own windows phone......and it stole my wallet.
Hilarious. The old windows mobile marketplace is no longer just not supported. We're closing it! Oh you just bought a WP7 phone last year? Upgrade now! You have no choice! Oh and that phone wont be compatible with the new OS we're bringing out this y...