Windows Phone 7.8 is now rolling out to Nokia Lumia 800
Nokia Lumia 800 users have a good reason to smile today. The Finnish company's first Windows Phone flagship has begun receiving the much anticipated update to Windows Phone 7.8 Tango.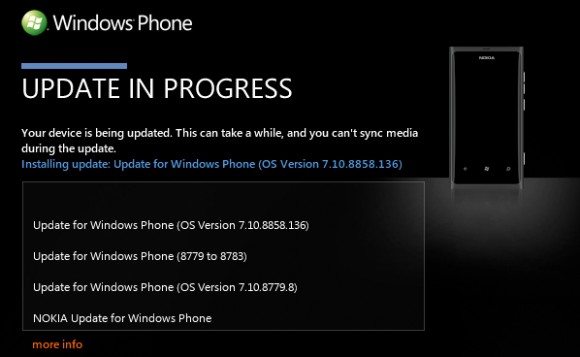 The upgrade includes four separate updates and can be accessed via the Zune desktop software. It brings a number of improvements, including new boot screens and resizable live tiles.
In case you are a Nokia Lumia 800 owner, go ahead and hook up your smartphone to the Zune desktop to see if the update is available in your region. Feel free to share your experience by dropping us a line in the comments section.
shame nokia cuz ecen the smaller things like ussd support they don't no how to fix cant speak on their original headphone irritating voice i wasted 700 $
i updated my nokia lumia 800 at NOKIA CARE. the new features i experienced are --- File sharing(photos and audio files only) via Bluetooth --- re-sizable tiles (three sizes) --- New home screen --- 20 new accent theme colors ...
i can't able to update my device with this new version