Xiaomi today announced the Redmi Note 3 for the Indian market. The phone is priced at INR 9,999 ($148) for the 16GB model, and INR 11,999 ($178) for the 32GB model.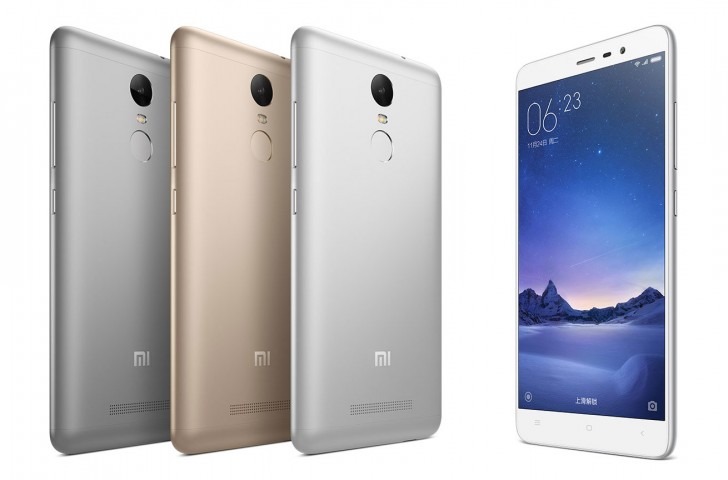 The Redmi Note 3 for India runs on the brand new Snapdragon 650 SoC and 2GB of RAM on the 16GB model and 3GB RAM on the 32GB model. It also has a new 16 megapixel camera with f2.0 aperture and phase detect autofocus. Then there's the 5.5-inch 1080p display, 5 megapixel front camera, and a massive 4,050mAh battery. The Redmi Note 3 is also the first Xiaomi phone to have a fingerprint sensor and the first Redmi phone to have a metal body. The phone runs on MIUI 7 on Android 5.1 Lollipop.
The Redmi Note 3 will be manufactured in India as part of the country's Make in India initiative.
The Redmi Note 3 will be available through Mi.com and Amazon, starting March 9 at 2 PM, and on Flipkart and Snapdeal at a later date. The phone will be available in silver, gold, and gray.
I have had the WORST Experience of shopping in XIAOMI Red Note 3. They are making fools of Innocent Customers who wish to purchase their Products. I have tried their Flash Sales more than 3 times and its always OUT OF STOCK. Please keep stock when yo...
Expexted to be the best in this flagship range..benefit seems to be the camera with 3 gb ram which is enough for a lay man
I think this is xiaomi's flagship phone, so there shouldn't be much worry. usually xiaomi's camera quality is far better than asus & lenovo phones. Aluminum casing also ensures quick heat dissipation. I think we just have to embrace xiaomi, is bu...