Xiaomi MI-3 with Tegra 4, LTE, 4.5" screen coming in mid 2013?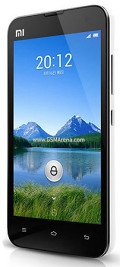 Now this is as unofficial as it gets folks, so get those saltshakers ready. According to the latest bit of online gossip the next Xiaomi smartphone, presumably named MI-3, will sport the next-gen NVIDIA Tegra 4 chipset, LTE radio and an improved 4.5" screen and will launch in the middle of next year.
The Tegra 4 CPU will offer a quad-core Cortex-A15 CPU with clock speeds between 1.8 GHz and 2 GHz with around 2.5 GB worth of RAM.
The display on the alleged MI-3 is rumored to be a product of JDI (Japan Display Corporation) and should sport a higher ppi count (perhaps 1080p).
Finally, the camera have a 12 megapixel sensor.
All of this sounds really exciting and knowing the kind of competitive pricing Xiaomi normally does, we just hope the company brings the smartphone (if it's real of course) outside of its home market.
i have so problem this mobile somebody said to me you have change software can i change?can i find softwarein net
You can pre-order here, http://www.aliexpress.com/item/Presale-Xiaomi-Mi 3-TD-SCDMA-3G-quad-core-phone-4-5-Inch-HD-IPS-Sc reen-Gorilla/741692405.html
How I can book this mobile in INDIA. It's so crazy.