Shortly after it was the rollout for the Xiaomi Mi Note, the Marshmallow update has also started seeding to the company's Mi 4 flagship smartphone.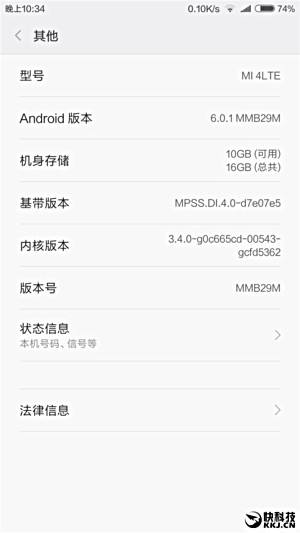 As you can see in the screenshot above, the device is directly being updated to Android Marshmallow version 6.0.1, compared to the Mi Note which is supposed to get Android 6.0. The update, which bumps the build number to MMB29M, reportedly weighs in at around 100 MB.
In case you aren't already aware, the phone was launched back in 2014 running Android 4.4.3 (KitKat) out-of-the-box. It received Android 5.1.1-based MIUI 7 update last October and the MIUI 7.1 update this month. A Xiaomi executive confirmed last month that the device, along with the Mi Note, will get the Marshmallow update soon.
Facing problem in wifi connection.I am not able to on it. Within in a year this is creating problem. May i reset only wifi setting???? any one can help... Phone is still running on kit kat this is realy irritating...
Dear Xiaomi, you better make the Android OS 6.0 Marshmallow available in upcoming MIUI 8 next week on 17 June 2016 as per said in your freaking website. If not, it's just another typical China-made crap.