Looks like Xiaomi is preparing a competitor to the newly-launched Apple iPhone SE. A mystery handset allegedly sporting a 4.3-inch screen has been spotted in China, and reports say it is Xiaomi's answer to Apple's latest smartphone offering.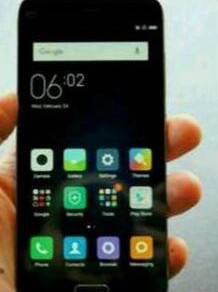 Кey specs of the device reportedly include Snapdragon 820 chipset, HD display, 13MP rear camera (sans OIS), and 3GB/32GB memory configuration. Carrying an RMB 1,799 (around $275) price tag, the phone is expected to launch in June. It is also expected to feature a fingerprint sensor.
Needless to say, nothing is officially confirmed at the moment. So, take all this for what it is - a rumor.
I am looking for such small phone since long....Eagerly waiting for the phone..!!!
my dad use phone with screen below 4" for more than 10 years (not the same phone) and currently he is using Zenfone 4 (4" model) until now, he still does not need to wear glasses.