You can now pre-order the Apple iPhone 5c, starting at $99
Just as announced on stage, the iPhone 5c is becoming available for pre-order as we speak.
Currently Apple is offering it on its website and taking pre-orders starting from $99 for 16 GB model and $199 for the 32 GB one. All colors are available as well as a non-contract SIM-free version from T-Mobile for $549 and $649 (16/32 gig). Delivery starts from September 20.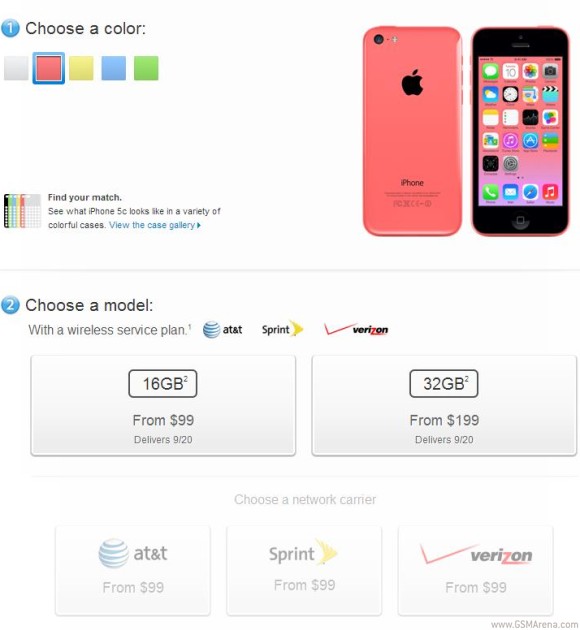 AT&T has the pre-orders up as well with the same $99 or $199 pricing duo as well as a $22 a month for 20 months option for the 16 GB and $27 for the 32 GB model via AT&T Next.
Verizon offers a monthly payment plan via its Verizon Edge. The iPhone 5c will be $23.06 or $27.15 depending on your storage choice.
T-Mobile has the iPhone 5c for $22 for 24 months and no upfront cost for the 16 GB model and the same $22 for two years for the 32 GB model only with $99 upfront.
China, Australia, Canada, Japan, Singapore as well as France, Germany and the UK expect the device to go on pre-order today as well.
pre book services available in india at prices of&$99
i am holding iphone 5c right now and it doesn't feel a cheap phone ....i mean apple makes very beautiful and cool phons but this is much more funny ....i love it
All iPhone fans who hated Samsung gs3 and gs4, what's up with last year's comments about Samsung's designs being "too plasticky". Look who's using plastic now?! What's up with that?!