Its officially happening, the first wave of Samsung Galaxy S7 and S7 edge units have reached eager customers across Europe and a small storm seems to be brewing online. It concerns a rather inconspicuous black sticker, found on the box of unlocked units, reading - "EUROPEAN SIM CARD ONLY".
Why would the Unlocked phone, you payed top dollar for be locked after all? Is it a mistake? It must be serious since it is all caps. Well, it is all natural and nothing to get alarmed over. Your phone has a regional lock in place, bounding it to only European SIM cards, but it is very temporary. To be exact, it only takes five minutes worth of call time on a compatible network and then all restrictions are off.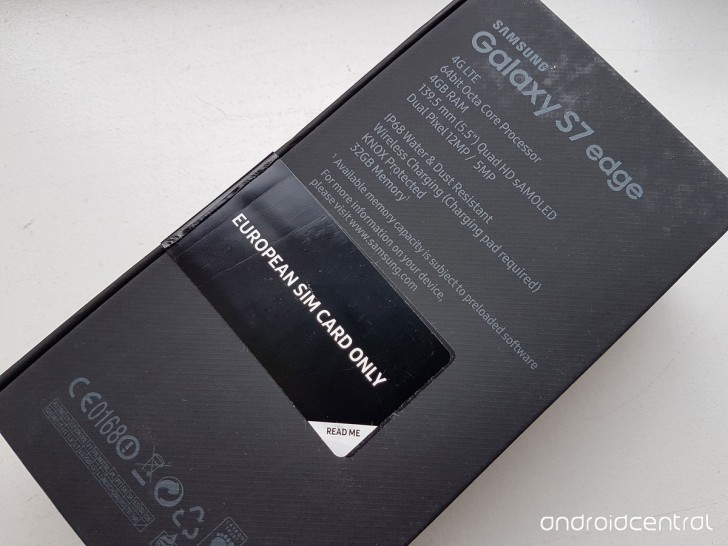 This is actually something Samsung has been doing for a few years now and it was only natural that the SM-G930F and SM-G935F would have the protection in place as well. It is a protection mechanism aimed at gray market re-sellers, who might try to offer Unlocked EU units in places they weren't meant to go.
The bottom line is, if you are from Europe and currently have a Samsung Galaxy S7 box in front of you with the infamous sticker, you should simply relax and enjoy your shiny new phone. You've probably removed the lock by the time you finished bragging to all your friends about it.
I do have a Sam sung w8 but I forgot the pattern and then its over draw that why its locked and I forgot my google account to unlock it that why I really need the code please to unlock SM-930F
I have a Samsung SM G-935S (South Korea) and used it the first time with a Eruopean SIM Card from T-Mobile! The Phone works fine, Mobile Date, LTE e.g. The problem I am facing is, I cant turn on the "Data Roaming" option under Network Settings ...
Hello, First way is to make or receive a call with a local sim card when you are in one of the countries of your phone's region. Second way is to email Samsung Support some information, then they will send you unlock code. It's free. Check here ...