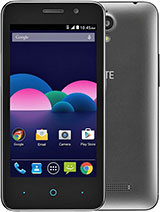 M
I enjoy this phone for the most part, but an issue that I've been dealing with since day one is that the phone will freeze if I have the volume turned up high.
I have to keep the volume at most two clicks below full volume, or else the playback will stop, and after a few times of playback being interrupted it will freeze.

I've owned it for three months now, and before I knew that the issues were linked to the volume it would freeze multiple times per day.
?
Gb, 09 Dec 2015You can move to SD card but it s pain How. I have this phone and that is my only problem with it besides the bad quality if the front camera.
D
Worst phone I ever had. The first one would call people from my address book while I was on a call, it would put the person I thought I was talking to on hold then leave me rambling to someone I didn't know I was talking to. This was very socially embarassing. The second one I owned (after I traded the defective one in) wouldn't get on the internet no matter how hard I tried.
r1
Quite possibly the worst phone I have ever had.

At first, for its price, it seemed like it would be alright. However, the problem comes with the fact that, despite having more than enough storage for an app, after a while, it will complain that there is insufficient storage. I've tried everything, and it continues to have this issue. Couple it with the agonizingly slow processing times, having to reboot the phone after a few hours just so texts will go through, and its uncanny ability to latch onto worthless WiFi connections despite unchecking the Wifi setting, and you have yourself a nice piece of junk. As soon as I upgrade, this phone will either be in the trash or used as a paperweight. Maybe a standard MP3 player. But as a smartphone, it is nearly useless. If you're looking for a cheap phone that actually works, please look elsewhere.
s
Michael, 12 Jan 2016It is as unintuitive as you can get. It was cheap, so I guess I get what I paid for. It work... moreCan you edit photos? change to black & white. borders?
thanks.....
M
It is as unintuitive as you can get. It was cheap, so I guess I get what I paid for. It works but the screen is stuffed with too much junk, the simple calling/receiving process is more complicated than need be. Sound is good, the screen is o.k.. I have operated an iPhone, and I can now see why people spend the extra money, Apple works quickly and simply, ZTE gets complex where it should be simple.
G
Artie, 29 Nov 2015I own one of these, I have been using it for about a month, I think it is great, it works pre... moreYou can move to SD card but it s pain

A
I own one of these, I have been using it for about a month, I think it is great, it works pretty smoothly, all the apps respond quickly. I can also look stuff up pretty quickly to. Downloads things at a fair pace. Some things I don't like about this phone is that it does not have a function where you can transfer apps to your SD card, so all of your apps have to go into your phone storage (which is only 4 GB). One last thing I don't like is that it has a grey screen when it is off, which most phones now have a black screen when the power is off. So overall I think it is a 4 out of 5.....
e
Mine just randomly started crashing for no reason. Went to store twice and the guys there had no idea what was going on, and said that as far as they could tell it was fine. Took days to receive texts on the thing sometimes. Good riddance.
F11
Tbh I own one and it sucks hardcore, response is laggy, types words you did not type, types words as if predicting without asking, and its not rootable at all
F
Got a look-touch-feel at a T-M store last week. This is a bath tub boat-anchor, I'm sorry to say.
Total of 53 user reviews and opinions for ZTE Obsidian.