Lenovo has announced that they've manged to sell a total of 1,000,000 units of the Motorola Moto Z smartphone already. The announcement came from none other than the Chinese company's CEO Yang Yuanqing.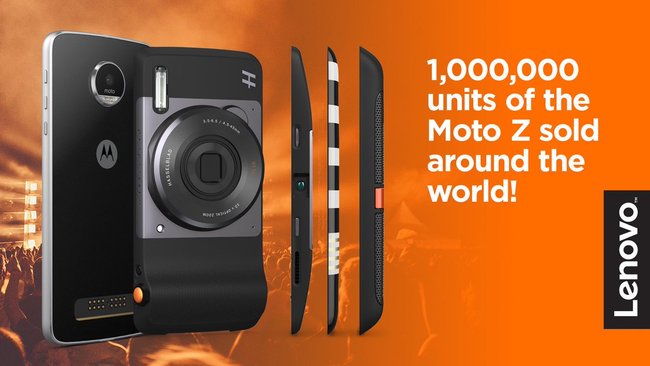 With this, the Moto Z has become one of the most popular handsets in the company's Moto lineup.
The announcement comes nearly a month after Motorola started selling unlocked units of the phone in the US. For those interested in the device, it's worth knowing that the company is currently offering a $150 discount on each purchase.
D
I doubt battery pack will just give you extra 2 hours. There wouldn't be any point. On stock 3510mAh I can pull off 3-4 days, and this battery pack is an extension, rather than power banks we're used to. Worth checking out.
L
Lenovo please release both Moto Z & Z Play in more markets. GSMA please review the Z Play. Thanks.
?
I had a chance to play with the Z phones in a Verizon store and they are nice. Going to get a GSM Z Play as it has the lower price and headphone jack. The Moto Mods are nice and some of them are defintely worth having. If multiple family members get ...
ADVERTISEMENTS