Microsoft's #Windows10devices event is underway and the company's Executive VP of the Windows and Devices Group was the first to take the stage. Terry Myerson was quick to point out that just ten weeks after its rollout, Windows 10 has already reached 110 million devices.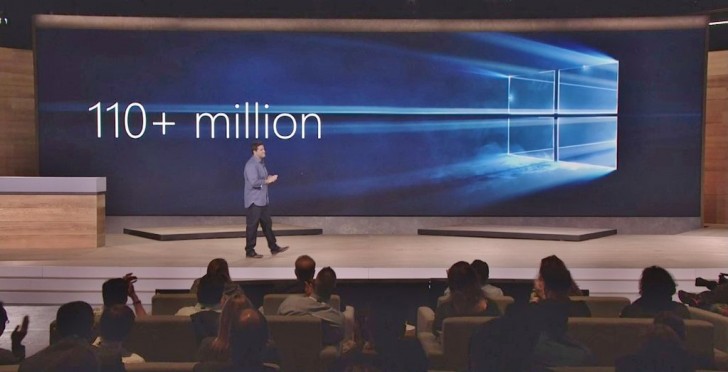 The recap goes on with the 650 billion web pages opened in the new Edge browser and 120 years of gameplay content streamed to Windows 10 devices from Xbox console. Meanwhile, poor Cortana has been forced to answer 1 billion questions. The app store has gotten 1.25 billion visits though that's not overly impressive as it roughly makes for a once every week per device average.
Social media enthusiasts will be pleased to find out that Facebook will be developing universal apps for its three main services, well, Facebook, Instagram and Messenger.
?
you must have gotten a bad install, cause I have it too, and its been working flawlessly, and I use business applications as well. Win10 is the best thing MS has done in a while, well, up until today.
D
Good thing I decided to stay with Windows 7 Ultimate for the foreseeable future, or at least until Microsoft does another radical redesign.