The Huawei Mate 8 is already at the office and while we are already busy preparing its full review, we thought you might appreciate a bunch of early impressions we got.
An all-aluminum design like the one of the Huawei Mate 8 is no rarity these days, particularly in the high-end, but the lack of ugly plastic inlays of different color really makes it stand out. Plastic is still there as it's required for the bunch of antennas inside to work, but it's been painted over and matches the rest of the back, looking like accents rather than defects. We especially like the Space gray version, though ladies might prefer the Mocha Brown one.



Having said that, at 157.1x80.6x7.9 mm, the Mate 8 is unlikely to attract a lot of female attention. Given the 6" screen, however, Huawei actually did a very impressive job with the bezels - the new phablet is just as large as a 5.7" Galaxy Note - if you can handle one, you'll do just fine with the other.


The 6" screen sticks to 1080p resolution, as Huawei believes that anything higher is merely a waste of battery and computing power. Its sharpness does suffer a bit if you make direct side-by-side comparisons, but the overall image quality seems pretty good. We detect a slight purplish tint, but contrast seems great and the screen is easily visible when outside.


Another thing to justify the ample size is the enormous 4,000mAh battery - we don't have the exact numbers just yet, but even at this early stage it's clear that it's going to be one of our battery champions.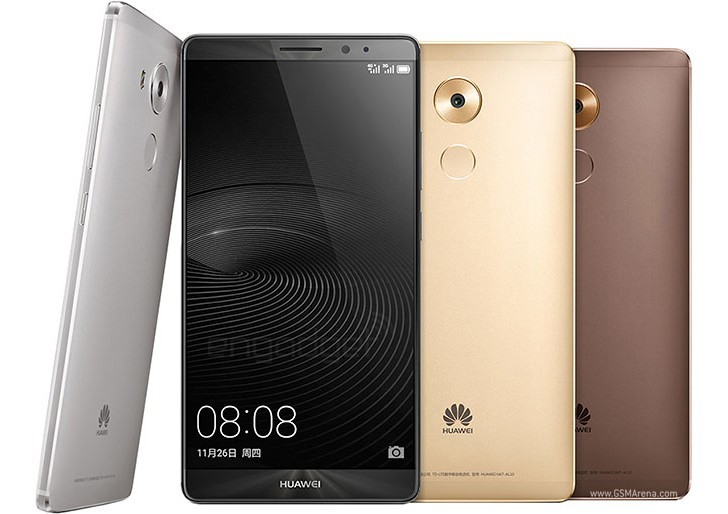 As with other devices hailing from the East, the Mate 8 launcher (based on Android 6.0) exhibits a flat style - that is, no app drawer (every shortcut goes on the homescreen, mixed in with the widgets). You get a rich app package out of the box and certain quirks (e.g. the RAM cleaning button that's more placebo than useful).


The automatic battery manager feature that detects apps running in the background and consuming too much power and prompts you to disable them. Mind you, it's not preventing the app from running altogether - it just doesn't allow it to stay in the background when you are done with it.


The first smartphone to pack the new ultra-powerful Cortex-A72 cores, the Mate8 delivers blazing fast performance. Our particular unit has 3GB of RAM as opposed to 4GB on the 64GB versions, but it still breezes through its UI with no traces of lag.


The 16 MP camera seems like a large step forward over the Mate7- it comes complete with OIS and a larger 1/2.8" sensor and a dual-LED flash. Selfie lovers will also appreciate the 8MP front snapper, which is among the highest resolution ones on the market.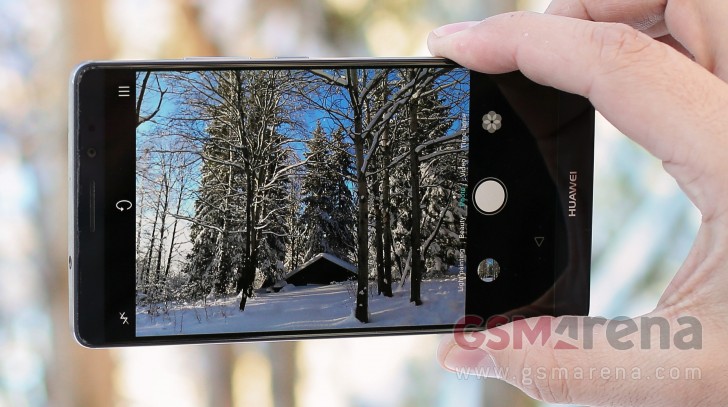 The photos have nice colors although detail isn't as impressive as we hoped. We suspect that might be due to some issues with the AF missing that we can't quite get our fingers on just yet. We hope it's a software issue that Huawei will address by the time the Mate 8 hits international markets, but we'll investigate just to be on the safe side.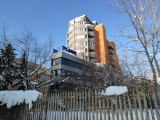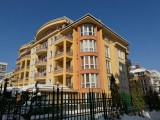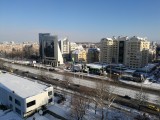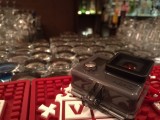 Huawei Mate 8 camera samples: Good and low-light
Lack of 4K video is a disappointment for a flagship in this day and age. Likely stemming from the limitations of the Kirin 950 chipset, this relegates the Mate 8 to a lower tier, compared to its direct rivals. Smooth 1080p at 60fps and slo-mo 720p@120fps are available and they look decent although far from making up for the lack of detail that a good 4K-capable camcorder delivers.


The fingerprint sensor implementation is still arguably the best on the market - located on the back as befitting a phablet and always on, the sensor lets you go from a locked screen to homescren before you have completed taking the phone out of your pocket. We had our reservations about Huawei switching to a circular sensor, but as it turned out it doesn't make any difference to the usability.
R
I had chance to play with this phone. Its an awesome phone. 1080p display is not a big deal. It is almost a perfect phone. Only drawback is EMUI.
D
neither nexus 6 nor note 4 is battery champion, its just average phone beat another average phone, did you see phone i mention earlier? galaxy s6 active, lumia 1520, xperia z3 compact, meizu pro 5, ascend mate 2 etc these are battery champ check them...
D
If you had the phone you wouldn't be saying that.