12.2-inch version of the Lenovo Yoga Book with Android shows up at Amazon priced at just $299.99
At IFA last year, Lenovo turned some heads with its Yoga Book, a 2-in-1 laptop / tablet hybrid that doesn't have an actual physical keyboard. Instead, its so-called Halo Keyboard is flat and doubles as a writing surface, complete with predictive input and autocorrect functionality. So far the Yoga Book has been available with a 10.2-inch 1080p touchscreen, running either Windows or Android.
A model with Chrome OS on board is coming this year, but also a bigger one too. While the Chrome OS Yoga Book has been confirmed by Lenovo already, a 12.2-inch Yoga Book has been listed by Amazon without any proper official introduction. It's not available yet, but it does have a price: $299.99 running Android.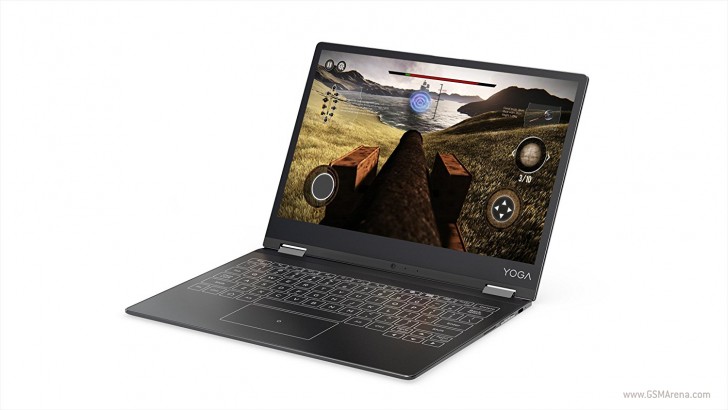 That's oddly cheaper than what the 10-inch Yoga Book costs with Google's OS, namely $499. You don't see that every day, as usually bigger laptops or 2-in-1s are more expensive than their smaller siblings, if just by a tad.
However, the price starts to make more sense when considering the specs. The 12.2-inch Yoga Book is lower-end than the 10.2-inch device. The yet-unannounced 2-in-1 comes with 1,280x800 resolution and just 2GB of RAM and 32GB of storage (expandable via microSD). It's still powered by an Intel Atom x5 though, and it apparently sports a 10,500 mAh battery that will give it 15 hours of stamina. It runs Android 6.0.1 Marshmallow. It will be offered in Gunmetal Grey and Rose Gold. It's 10.9mm thin and weighs 1.06kg.
G
Sorry, guess I wasn't real clear with my previous posting. I meant that what idiot a Lenovo decided to scale up the screen size and NOT boost the hardware to match? A M3 or even one of the new Celeron dual core CPUs would be a step up from the ...
B
Sorry but if you use a chromebook that has access to the playstore you can now. get some of the windows sweet of software where is the disadvantage? I don't need the mega power or need to edit video's or do music and if i did need that i wouldn't b...
A
Extremely bad bad bad 1000000000 times bad idea