Yet another proof has come that Samsung are going to stop at nothing until they achieve market domination. Only a couple of days after they announced the 12 megapixel Samsung Pixon12 an image of a better equipped cameraphone surfaced. An anonymous tipster just sent us this photos of what he says is Samsung M8920.
The new handset will obviously come with a 12 megapixel camera, complemented by both LED and xenon flash units. The really hot part about the Samsung M8920 is that it also supports 3x OPTICAL zoom, so if they get the image quality right it might easily rival low-end and mid-range point-and-shoot cameras. To make the device even sweeter there go built-in GPS and Wi-Fi with DLNA support.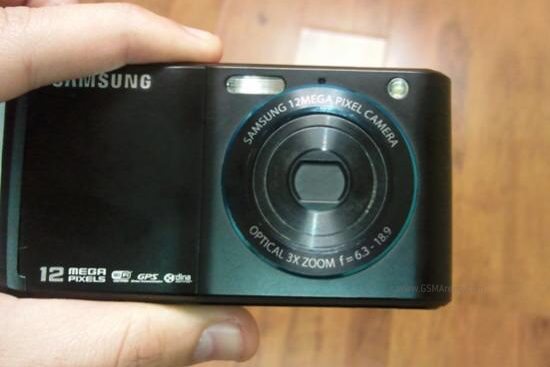 We are yet to see if Samsung M8920 will be one of the devices to be announced at the three simultaneous Samsung events in London, Dubai and Singapore next week. If that turns out to be true then we are looking at least two major announcements, since this isn't the same handset whose X-ray photo is published as a teaser for the Samsung Unpack event.
Things start to get pretty hot at the multimedia top with the Korean company throwing everything but the kitchen sink in the battle. Fine with us, since the end-users are usually the ones who benefit the most on such occasions.
Update: As it seems the initial source of that photo sent to us by an anonymous tipster is in fact an online forum. Thanks to OhadM from the forum over at Pocket.co.il who made the original photo, we now even have more new info besides the photo itself.
The new M8920 cameraphone is not a smartphone, but instead uses the Samsung proprietary TouchWiz interface. There's a huge touchscreen on the other side that's not visible on that shot and the M8920 also comes with 8GB of integrated memory. All that high-tech features of course have taken their toll on the size of the thing and it surely is one extra large handset according to OhadM.
Unfortunately, it's still not clear whether the M8920 is the phone to be presented on 15 June or if this is a leak for a product that should come later on this year.
b
hey i am purchasing this ph hope it satisfy me though it dont hav that much function re built it again with more function
s
what is os of this phone?
o
look at the f numbers, couldn´t be the m8920, since the w880 have f=3,0-5,6, it´s obviously a fakie..
ADVERTISEMENTS