We just came upon another leaked photos of what seems to be the successor of the Samsung Pixon12. This time however it's the Korean version of the monster cameraphone dubbed Samsung SCH-W880. The information about the specs list is still pretty scarce but the camera alone to make us drool.
Four months ago the first evidence of the existence of a Pixon12 successor with optical zoom popped up in the net. It was a picture of the Samsung M8920, which sported 3x optical zoom and HD video recording.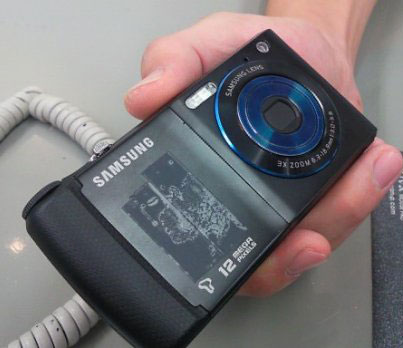 Samsung SCH-W880
We now have some good news for our Korean buddies who will also be getting a piece of the action. It appears that Samsung is planning to launch a Korean version of the 12MP handset that should go by the name SCH-W880. The visual differences to the European model are almost non-existent or at least as far as the back panel is concerned. The camera zoomlens the xenon and LED flashes and the grip are all there. We do notice however that there are no Wi-Fi/GPS marks on W880, suggesting that those features might missing in this version.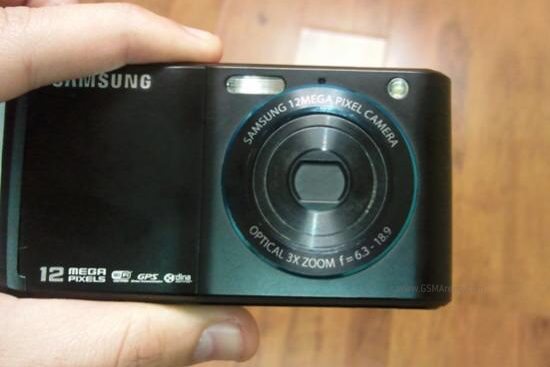 The first photo of Samsung M8920
We haven't got confirmation of any of the other specs of the device, but those leaked shots should help make the waiting for the official announcement more easily bearable.
O
Second photo is of Pixon12.This articles is for the Korean version.The Korean version lacks wifi and gps.But Pixon12 has these features...Just read the cation below the pictures...@Mo
R
GSMArena update your news .... Samsung AMOLED 12M (SCH-W880) announced in Korea http://www.samsunghub.com/2009/09/29/samsung-amoled-12m-sch-w880-announced-in-korea/ cheers !!
M
GSMarena are you'll blind, there are gps and wifi marks on the second photo!!!
ADVERTISEMENTS