We just got word that Samsung are working on a new hot Android smartphone called Samsung I9001 Galaxy S Plus. Packing a 1.4 GHz single-core Snapdragon processor and running on the latest phone-friendly 2.3 Gingerbread version of the Google OS, this Galaxy S smartphone should fill the gap between the Galaxy S II and the Galaxy Ace in the company's 2011 portfolio.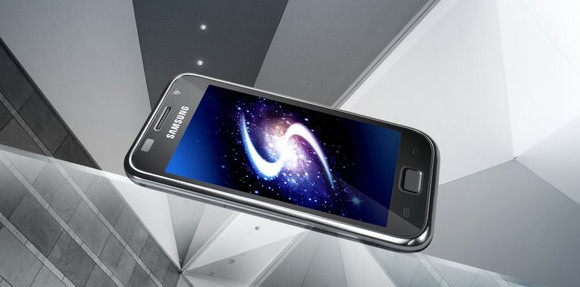 Samsung is just about to release arguably the hottest Android smartphone of all times, but that's not enough for a company that aims to become the world's top cell phone manufacturer. To achieve that they should be have a device for everyone on offer and that's why the Samsung I9001 Galaxy S Plus comes into play.
We were able to find a picture with the Galaxy S 1.4GHz specs. Here it goes.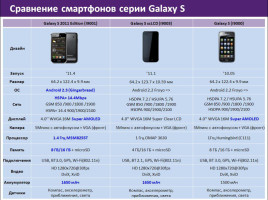 Image courtesy of Dmitriy Ryabinin
Unlike the original Galaxy S, the I9001 Galaxy S Plus will come with a metal backplate.
We are not quite sure if this is the Galaxy S II Mini, which we met a while ago, but the specs resemblance suggests that it might very well be. Just like the S II Mini, which leaked through the O2 roadmap, the Samsung I9001 Galaxy S Plus packs a SuperAMOLED screen, a 5 megapixel camera capable of recording HD video and a 1650 mAh battery. Best of all, it comes with an all-metal back.
On the other hand the Galaxy S Plus screen is said to measure 4", while the Galaxy S II Mini was supposed to pack a 3.7" unit. Anyway both rumors point at a launch in April so we should find out pretty soon if Samsung has one or two new smartphones in store for us.
Both the HTC Desire HD and the Sony Ericsson XPERIA PLAY use the latest Qualcomm MSM8255 Snapdragon chipset platform. The Qualcomm MSM8255T used in the Samsung Galaxy S Plus is not only the first mobile single-core solution to reach 1.4GHz but according to Qualcomm, it also consumes the same power as the current 1GHZ CPUs. The chipset however makes use of the older-gen Adreno 205 GPU.
The estimated retail price of the Samsung Galaxy S Plus (which will be called Samsung Galaxy S 2011 Edition in Russia) is said to be 24 000 RUB, which converts to $840. This seems pretty unlikely though, considering that the pre-orders for the Galaxy S II start at $700.
s
Will galaxy s plus get ics??
s
I like yuare product mob&LCD tv&led TV now Iam waiting for galxy s2 HD
n
can i vedio call with this momible from the pc? like for example yahoo and skype?
ADVERTISEMENTS