It's a good day for cameraphone lovers. First the N8 starts shipping and now Altek announce that their 14MP optical zoom enabled Android smartphone will hit Europe. And its bringing HD recording too, so it might just be what a lot of people were waiting for.
Altek Leo is the first smartphone to offer a 14MP camera with 3x optical zoom and HD video recording. There are also a xenon flash and a LED video light on board, which makes the handset a must for everyone hoping to leave their digicam at home in favor of their cell phone.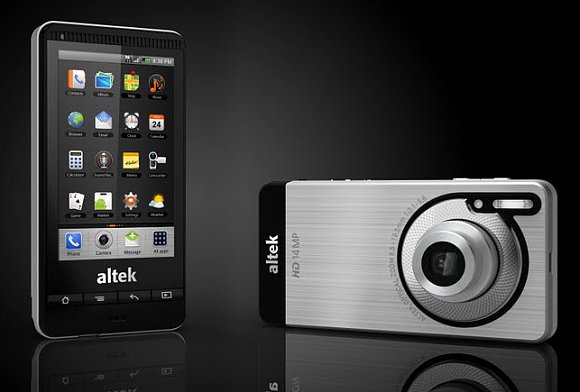 The rest of the Leo specs sheet also looks really impressive. The handset comes with a 3.2-inch WVGA multi-touch display and runs Android 2.1 (Eclair). Connectivity is taken care for by Wi-Fi, Bluetooth and GPS, as well as full range of network data transfer options (GSM/GPRS/EDGE and 3G with HSPA). Built-in accelerometer, digital compass a microSD card slot complete the list of the Altek Leo extras.
The Altek Leo will hit European shelves in Q1 of 2011 but its pricing is still unknown.
B
This phone went unnoticed...A real pity.. Last i saw the only place you could get it in Europe is the french Ebay for around 200 - 250 euros,witch given its capabilities is a bargain ( A used Galaxy S costs that much in my country...). The only oth...
j
I wonder why Canon, Nikon, Olympus, or Pentax can't come up with something like this.
a
Very, very interesting sounding android camera smartphone. With Leo's promising camera capability, why not a 4 inch, or larger screen to view resulting pictures??? Boy, would that be nice, really nice.... I-Phone, you'd better watch out! Su...
ADVERTISEMENTS