Back in June analysts at Wedbush claimed that all iPhone 13 models will have LiDAR and that the Pro models will be available with up to 1 TB storage. Later the analysts at TrendForce reported that neither claim is true, limiting the LiDAR to the two Pro models and their storage to 512 GB.
But the Wedbush analysts have kept a close eye at the supply chain in Asia and now reiterate their original claim – LiDAR on all models, 1 TB options on the iPhone 13 Pro and 13 Pro Max. This might mean that the lower storage options (128 GB and 256 GB) will be doubled too.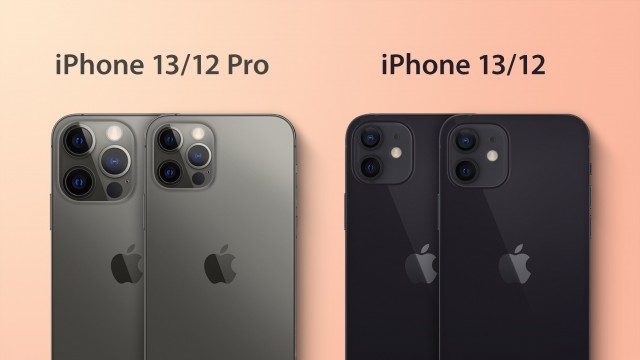 Image credit: MacRumors
The analysts don't say anything on the matter, but they do expect the iPhone 13 generation to match or exceed the current 12 generation in terms of sales. The supply chain is targeting 90-100 million units, compared to 80 million for the current models. That's around a 15% increase year over year.
Of course targets change, with the chip shortage having a major effect on that. Still, the forecast is for a profitable year for Apple that will benefit as the economy and consumer interest starts to recover after the vaccine rollout expands.
?
android user still proud with their "customization" ... android user really have lots of time change fond that even its owner cant read ....
A
They have a base price, whether its 256gb or 128gb they will not go below that base price So it is better if we get 256gb for that base price, no? Hence, I said at the same price.
?
The KRACK vulnerability was patched since 2017, and it was a nonissue for most people because an attacker needs to be within the range of the network. I don't know why you concerned about it. Did you know that people on the same Wi-Fi network as...
ADVERTISEMENTS