Stories about three new iPhones in 2018 have been surfacing since November. Analysts expect all of them to ditch Touch ID for Face ID, and latest reports from Japanese sources give further information about the devices.
As reported by Macotakara, the flagship iPhone 2018 with 6.5" OLED display, dubbed iPhone X Plus, will be the same in size as the iPhone 8 Plus. It will have the bezel-less design, presumably complete with a notch.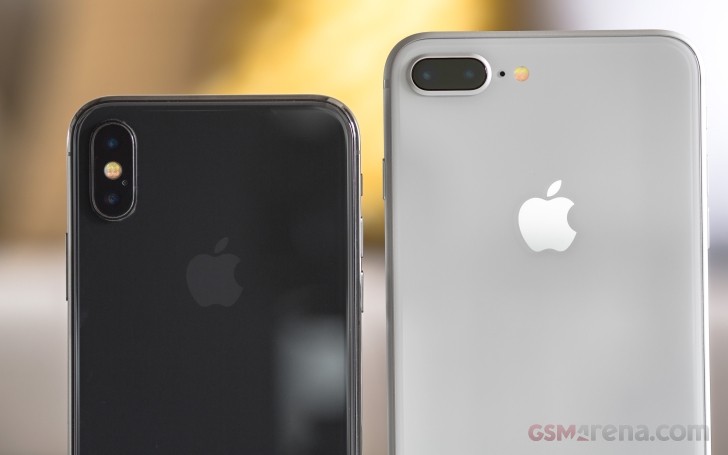 The 2018 flagship is about to get bigger
The report says that the smaller iPhone, rumored to come with a 6" LCD panel, instead of 6.1". It will also follow the trend of having a notch and miniature bezels around the screen. As for the third and smallest phone, the refreshed iPhone X, it will keep its form factor, but will come a brighter lens and bigger sensor.
The report also sheds some light on the iOS 12 - Face ID is expected to work also in landscape mode which will be a step towards introducing the security tech for iPads.
The new iPhones will eventually come with more powerful batteries, manufactured by Unimicron, with the iPhone X Plus sporting a 3,300 mAh cell, the biggest one in an Apple smartphone yet.
D
I can hit almost everything with my thumb on my lg g4 and it has 5,5 inches and big top and bottom bezels. (Only thing I cannot hit with my thumb is the top left corner if I hold it with my right hand). With no bezels the same size of the phone would...
W
No need to even consider 3 choices, all 6.5"-5.8" Gimmick of Sizes! When X is selling for 1400$ + it's no use to just waist another 1500$ to go for bigger screen size, rest Ois 12 will be upgraded immediately!
D
Apple play with size only nowaday. Notch, terrible. What next?
ADVERTISEMENTS